This is how I went to university...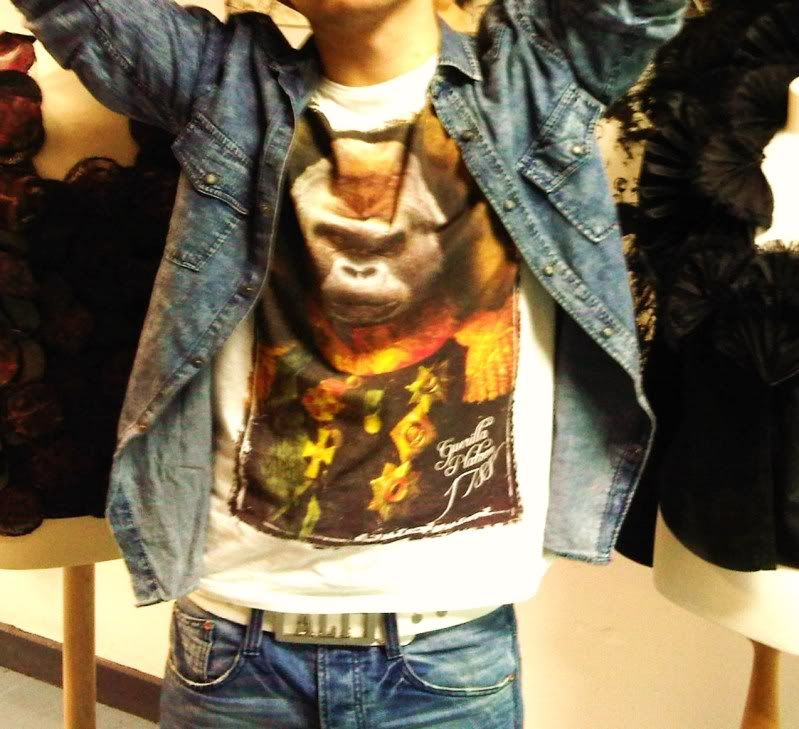 Denim Shirt by Dsquared
Denim Jeans by Topman
Gorilla T from Junk
Hi-tops by Gucci
Sunglasses by Rayban
Belt custom made
...and this is how I left...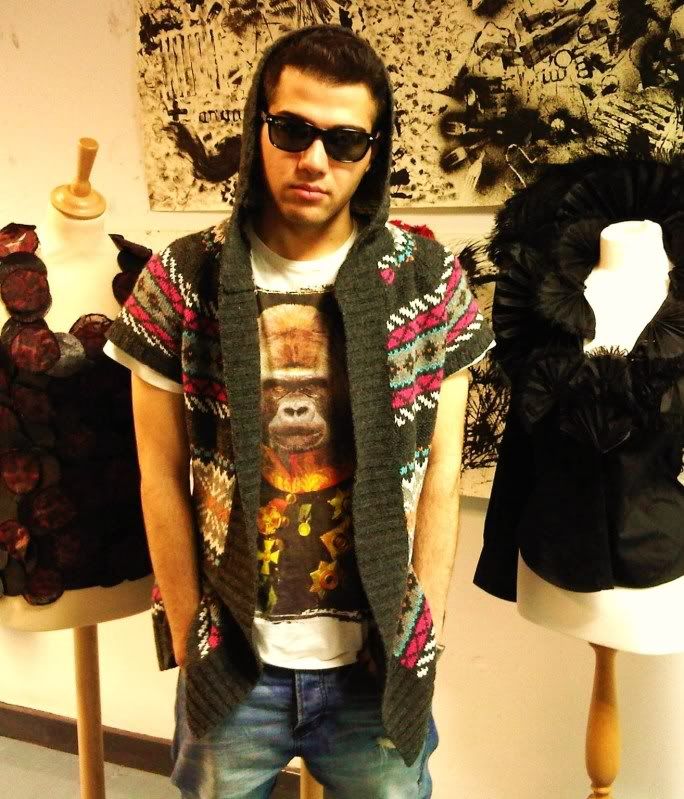 Knitted Cardigan by
H&M

Me and my friend Rachel, swapped one item of clothing for that day.
We swapped back the day after.
What do you think of the looks?
which you prefer?