As you may or may not know, I love my hi-top trainers.
I think they are sisters to the Boots, a yonger, more casual sister :)
Boots are kind of all over the place now, with 'Edgy Fashionista' wannabes raiding All Saints and Vivienne Westwood for boots, and it just is not as fashion forward as it used to be. The only acceptable boots now are Dr Martens. Worn with the right gear of course.
So I think that hi-top trainers are the new boots.
I wasn't sure about this but last month's Elle Magazine Confirmed.
Here are some of my Favourite models.
Hope you agree with me :)
P.s. Watch out for 'Missoni for Converse' Collaboration.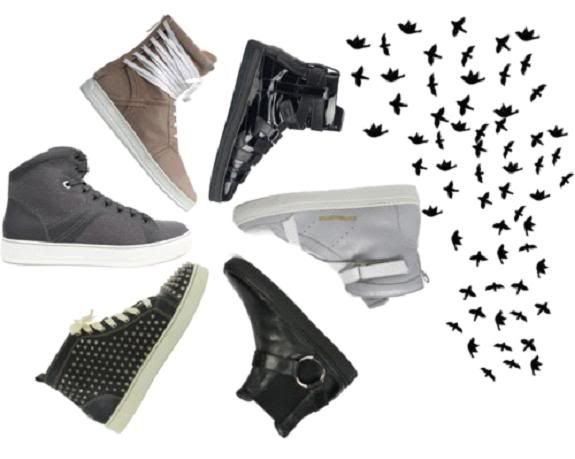 Clockwise from top right:
Patent Black Dior Homme
Pale Grey Kris Van Assche
Yves Saint Laurent Shoe/Trainer
Studded Christian Louboutin
Grey Lanvin
Beige/Brown Dior Homme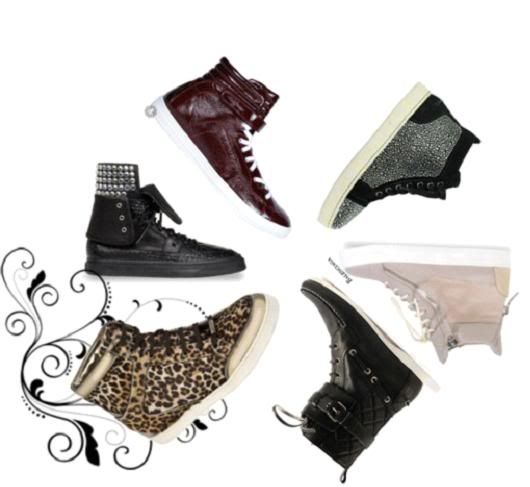 Clockwise from top right:
Studded Christian Louboutin
Pale beige Giuseppe Zanotti
Boot/trainer Balenciaga
Leopard Print Jimmy Choo
Studded Giuseppe Zanotti
Distressed Patent Maroon Pierre Hardy