I love winter, so much more than summer.
The outfits get so extreme and there is so much more you can do with winter outfits than spring or summer clothes.
Here are my top 3 key pieces/looks every stylish man/woman who is preparing for the winter should have in their wardrobes.
Ladies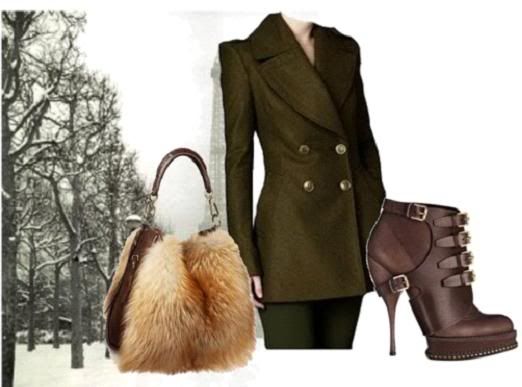 Pea Coat by Burberry Prorsum
Cavaliere booties by Christian Dior
Sheep Shirling Libertne Bag by Christian Dior

Gents
Sheepskin Aviator Jacket by Burberry Prorsuum
Leather/Plastic Boots by Vivienne Westwood
Bag by Lanvin Homme