Every selfrespecting man should have at least one or two Dior Homme items in his wardrobe. For spring 2011 minimalist Kris Van Assche has really made us proud. All the sleeveless T-shirts, jackets mutated into shawls and deep V necklines just shout simplistic chic.
I want every piece from spring 2011. Can't wait for it to hit the store.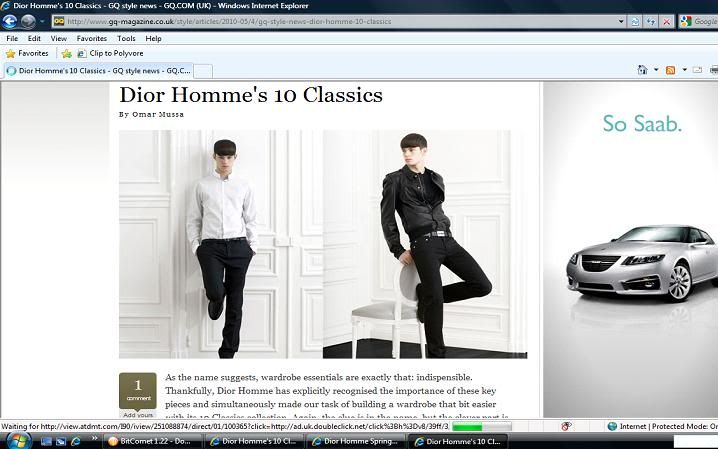 Also recommended by GQ.